I had plenty of adventures to go around this week. Monday I worked at a dental office. It was a great day, but didn't get home until 7:30pm. I did squeeze in a bike ride on the trainer. It was starting to get cold again, so some exercise indoors was necessary. Tuesday we got more snow, and I rode inside again. I also started to pack for my trip to Chicago.
On Wednesday afternoon around 4pm I began my trek to Chicago. I rode the South Shore Line from South Bend to Chicago. It took about two hours and 30 minutes. It was quite a shock to start at the small airport in South Bend and get out of the train on Michigan Ave. in Chicago. I then walked about a half a mile to the hotel I was staying in with my parents. I had to wait for awhile until their flight got in. So I read a lot of a new book I'm reading, Born to Run.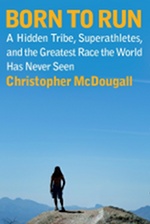 Once the parents got in we got to enjoy a yummy dinner at Kitty O'Shea's.
On Thursday, Big John, my stepdad, and I headed over to the Mid-winter Dental Mettings. He's a dentist, and I'm a dental hygienist. I was pretty fun because we got to hang out and talk about teeth! After our meetings my mom, Big John, and I met up with my cousin Emily. We ate a classic Chicago pizzeria. There's nothing like Chicago pizza.
Friday, Big John and I had more dental meetings. We did get to enjoy more good food that night. We ate at one of my mom's and my favorite restaurants, The Walnut Room, inside Macy's on Michigan Ave. The best part was dessert, Frango ice cream pie.
After eating and avoiding Chicago traffic, we headed back to Berrien Springs, where I
was reunited with my wonderful husband.
Saturday we got to enjoy more time with my parents. We decided to celebrate Mom and Big John's birthday, because both of their birthdays are in March. We got them the game, Ticket to Ride. A fun game we were introduced to by our friends Carolyn and Tiago and Nick and Taryn. Overall a super great day!
This morning we got up and met my parents at their hotel and headed to St. Joseph. We ate a greasy, but good, breakfast at Thornton's Hometown Cafe. We started to walk around St. Joseph, but the wind was too brisk. We did catch a glimpse of Lake Michigan. It amazed us how much of the ice had melted in just a couple of weeks since the last time we had been there. We did a little bit more driving around St. Joseph and Berrien Springs, but then we had to say our good-byes. My parents are now safely back in Georgia.
Thanks Mom and Big John for the fun week. We had a great time and were sad to see you leave. Love you!
Matt and I did get an 8 mile run in this afternoon. We're getting closer to the Holy Half. I am enjoying running in 40* weather much better than 10*-20*.
Proverbs 15:20 The Message
Intelligent children make their parents proud; lazy students embarrass their parents.
(I hope we are the intelligent ones, not the lazy ones!)